Firstly: Have you seen my latest comedy video Oscar? Watch it here and rate it if you like, it's appreciated!
When I was working on the Oscar cartoon i decided to get to it more often, i just needed other sources of income from my videos than Youtube, who don't pay any revenue anymore for content like mine since the 'adpocalypse' in 2017.
I already created a Patreon page which now has 4 great patrons (i <3 you guys), and now i also have t-shirts. Well, t-shirt. Still 1 design, but it's a start. It's a design from one of my most popular videos on Youtube: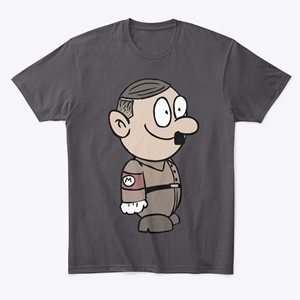 I think this shirt is especially suitable for formal occasions, ie job interviews, funerals, WWII memorial services, etc.
So this year will finally have more frequent releases than before when i was forced to do other boring work just to keep making money. Keep an eye on my channel, and in closing here is a quick piece of art i made yesterday in the spur of the moment because somehow i felt like making it. Thought i'd share it here because hot chicks somehow always get more attention for some mysterious reason...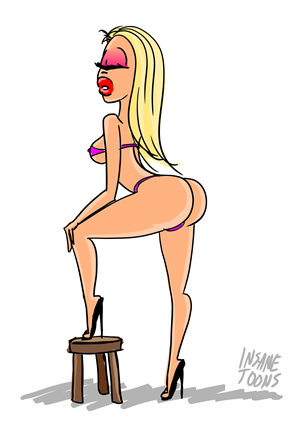 (click for big!)
follow me on newgrounds: https://insanetoons.newgrounds.com/
patreon: https://www.patreon.com/InsaneToons
shirts & stuff: http://insane.lol/
youtube: https://www.youtube.com/insanetoons